Warm Cider, Fall's Crisp Welcome, and Time-Tested Tradition: Vala's Pumpkin Patch
Posted by Alex Heyen on Sunday, October 4, 2020 at 3:23 PM
By Alex Heyen / October 4, 2020
Comment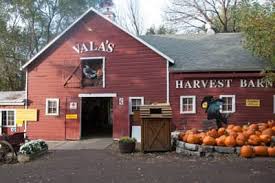 Celebrated author Jane Hirshfield poignantly claimed that "The heat of autumn is different from the heat of summer. One ripens apples, the other turns them to cider." This fall all of us here at Flatwater Realty understand that it has been a trying season at best, and many of you are anxious for a safe and crisp excursion outdoors to stretch your legs and find the ultimate way to ring in one of the most special times of the year.
Vala's has long been a tradition for many Lincoln and Omaha-area families, and this year marks a very exciting time as it is now their 35th year of operation. Here you can make your way through an exciting corn maze, hurl pumpkins with a large catapult, and spend time in the gift store equipped with anything pumpkin-related your heart (or taste buds!) desires. This is a local business that has experienced massive growth over the decades and has a second generation of parents now at the helm to proudly enjoy watching enjoy the magic of fall spent at the pumpkin patch.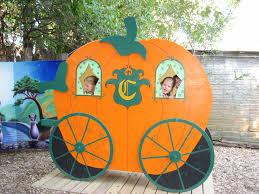 Tim Vala grew up in Omaha and pursued a B.A. Degree in Education from Nebraska Wesleyan University. The state of the market failed to provide the job in school systems he desired, and he followed the call of the wild after purchasing a tractor and a plot of land. At the time he did not possess the knowledge to grow the fruits and vegetables he had planted, but he dove in headfirst and like many other Nebraskans before him, refused to give up under any circumstances!
Today, there are 400 operational acres at Vala's, and 55 acres of pumpkins seeing the inspiring light of day annually. Learning, laughing, and enjoying time spent together are all great attributes that are intensified greatly by leaves changing color and the crisp air moving in, one of the reasons why we always have an annual outing (or two!) to this place that is a very special landmark.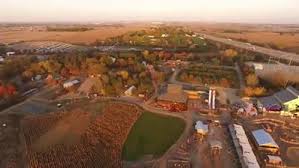 This is the home of the largest apple orchard in the state, boasting 45 different varieties of apples spread out across 30 acres. For those of you who love cider but are on the search for an adult version, home-pressed hard apple cider will be sold here for the first time this year. Among what you can now pick here are heirloom varieties, and this is one activity added to the farm just three years ago that is one of the most active and healthy ways to get out and stretch quarantine-weary legs!
You can even get your hands on the Braeburn Apple variety during mid-October here, seeing its origins in Walwhero, New Zealand. It is a beautiful multi-colored apple with streaks of orange and red covering a yellow background and has a very sweet and tart characteristic. There are also samples of the famed "Goldrush" apple here at Vala's, which is one of the most unique taste experiences the orchard crew has ever had the chance to try! Perfect for salads, cider, and pies, this is one variety you'll want to have a few bushels to experiment with during the long hibernation of winter.
Hosting your next family or work event right here at Vala's is a choice time well-spent with a specially-reserved site close to all of the fall festival fun. Campfire sits are ideal for both small and large groups, and the staff will help get your fire roaring and supply you with everything you need to get the festivity started. Stepping up to the Party Barn option allows for sheltering of 15 to 20 people, and is equipped with electricity. The Pavillion is an open-air shelter that would host the ideal event that can grow substantially by renting additional campfire sites. Go here for details online, and prepare for a vigorous and scenic fall adventure for the entire family!