There's Still Time to Catch a Free Summer Concert in Omaha
Posted by Alex Heyen on Wednesday, July 27, 2022 at 2:48 PM
By Alex Heyen / July 27, 2022
Comment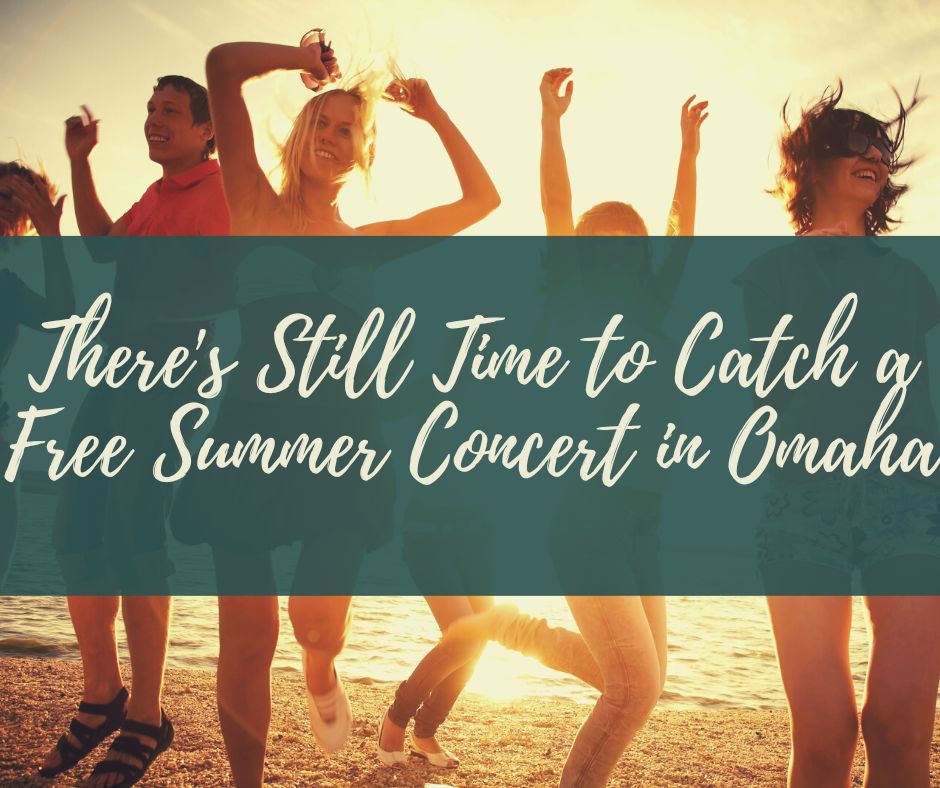 Though we are heading into the last half of summer there is still plenty of time to enjoy the long sunny days. And there are plenty of fun free activities still going on in Omaha throughout the month of August. One of the best free activities is enjoying the summer concert series around the city.
Here are some free summer concerts coming up in August to enjoy
Playing with Fire at Midtown Crossing
You can catch this concert on August 12 and 13th at Turner Park 3110 Farnam St. in Omaha. The park opens at 4 PM for seating and the music will start at 5:30 PM.
The Block Party in Bayliss Park
This concert is on August 27 and it will have more than just amazing live free music you can also enjoy food trucks face painting balloon art games and much more fun. This is a kid's concert and the location is Hannah a friend park at 4200 Avenue B in Council Bluff
This is a series of concerts taking place on Thursdays through August 25 from 6:30 PM to 8:30 PM. It is a good idea to bring your own blanket or chair to set up a comfy space in the amphitheater at the Village pointe shopping center. The address of the shopping center is 17305 Davenport St. In Omaha
Jazz on the Green at Midtown Crossing
This concert series runs on Thursdays until August 11 with a preshow starting at 6:30 and the concert starting at 7:30. This is a popular annual event featuring many different Omaha performing artists featured by Omaha performing arts. This series is at Turner Park in Omaha
Music and Memories at Shadow Lake
The Shadow Lake concert series runs through August 12 and starts at 6:30 PM and runs through 8:30 PM. This series is located in the Shadow Lake Towne Center Hy-Vee Amphitheater on the corner of 72nd St. and Highway 370 in Papillion Nebraska. It is encouraged to bring a blanket or chair to set up a comfy spot to sit.
These free concerts run through August 26 on Friday nights from 7 PM to 8 PM. Bring your own chair and set up at Rockbrook village at 108th and Center in Omaha Nebraska
Live on the Lawn Summer Concert Series
This is a family-friendly summer concert series put on by the city of Omaha parks and rec department. These concerts take place on Fridays the last concert is on August 5 from 6 to 9 PM. Live on the lawn is located at Sarenski lake park at 156th St. and F St. In Omaha
Saturdays at Stinson in Askarben Village
This free summer concert series runs on select Saturdays through August 27 from 7 PM to 10 PM. It is a great chance to enjoy local bands in addition to food and drink vendors as well as other local artists offering items like face painting, balloon artistry, and more. Bring the kids and let them have fun at the nearby playground. Stinson Park is located at 2232 S. 64th St. in Omaha.
For more information on living in Omaha and surrounding areas including available Omaha area real estate please contact us anytime.
More Fun in Omaha:
Take A Bite Out of the Dark Side – Voodoo Taco
Get Out and Meet New People in Omaha: Take a Dance Class
Union Pacific Museum – A Blast From The Past