How to Get Your Offer Accepted Without a Cash Offer
Posted by Alex Heyen on Wednesday, September 1, 2021 at 9:03 AM
By Alex Heyen / September 1, 2021
Comment
With the hot housing market and low-interest rates, this is a great time to buy a home. Whether you're a first-time homebuyer or deciding to make an upgrade, there are many things to consider to get your offer accepted. And, it doesn't mean you need to have the cash to get the property of your dreams. Here are some ways to make your offer stand out.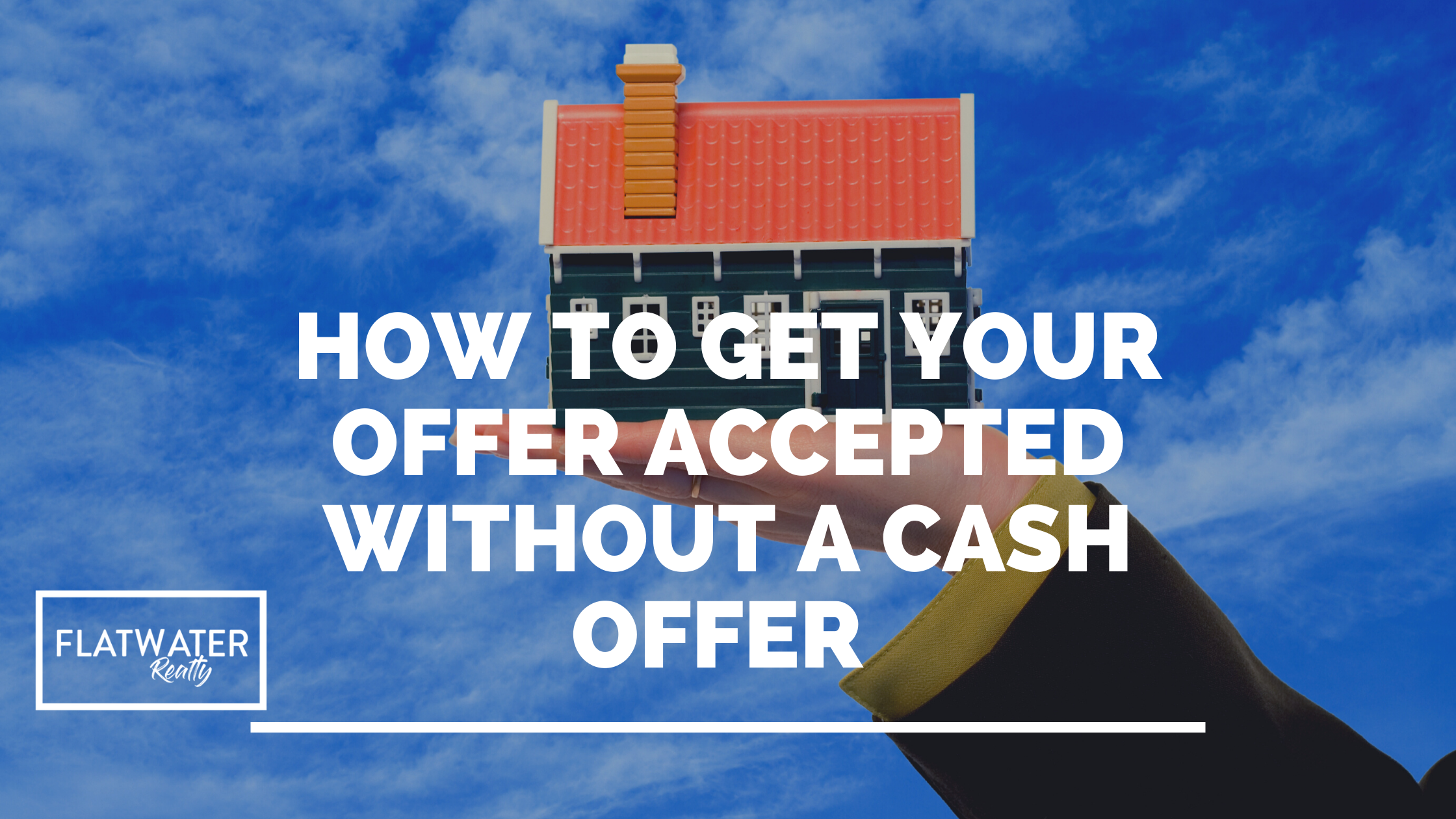 Time is of the Essence
If you are typically one to deliberate about a big decision—this is the time to prepare to move quickly. With easy electronic access to new home listings, many tech-savvy home buyers are getting real-time updates as new properties come on the market. You, too, can search these options and get updates (think Zillow, Redfin or your local Multiple Listing Service), then be prepared to clear the calendar to see a stand-out and write an offer the same day. Most sellers seriously consider the first offer and depending on the availability of homes in your area, being the first offer may be the best chance to make a deal.
Make Your First Offer Your Best
Consider that others may be writing an offer, too. What makes your offer the strongest may be paying the asking price, but if you are in a competitive area—the asking price often won't cut it. Look at other homes with similar square footage, property, and amenities. If this one is priced fairly and your budget can afford it, make an offer above the asking price to let the sellers know you're serious. Don't make an offer you'll regret but don't regret not making a better offer.
More: What is a Kick-Out Clause?
Prove You Are Financially Responsible
You may not have cash, but in this era of flaky buyers, prove you are financially secure. Do the leg work ahead of time to know what you can afford. Find the lender you would like to work with, verify your income and debts (debt to income ratio) and shop within your price range. When the perfect place presents itself, your lender can provide a pre-approval letter to give the seller with your offer. This letter typically includes your name(s), the dollar amount you're offering, along with the property address and a brief statement of your ability to receive a loan on this property. Having the offer amount and property address listed tells the seller you have done some work to get to this moment and your offer isn't just "window shopping".
More: 6 Easy Steps to Finding the Best Real Estate Agent
Keep it Simple
An attractive offer isn't always about the timing or the price point, sometimes its just simple. Contingencies complicate a contract. Sometimes they're necessary, especially if you're a homeowner who needs to sell a home to proceed with this purchase. However, adding other requests to your offer can muddy the waters. Maybe you love the kitchen table you saw in the house or the tractor up in the shop would be perfect to maintain the acreage. While these requests can work in some scenarios, parting with a family heirloom or a piece of equipment can complicate an offer and add a level of risk you may need to avoid.
Related: The Difference Between a Listing Agent and Selling Agent
All in all, searching for a home is exciting. Now is a great time to buy, but be ready to move quickly, make your best offer, prove you can afford it and keep it simple!
Moving to Colorado? Start here
For more information on Northern Colorado real estate including Loveland, Greeley, Windsor or Fort Collins, let us know at any time.