Get Out and Meet New People in Omaha: Take a Dance Class
Posted by Alex Heyen on Saturday, July 16, 2022 at 2:19 PM
By Alex Heyen / July 16, 2022
Comment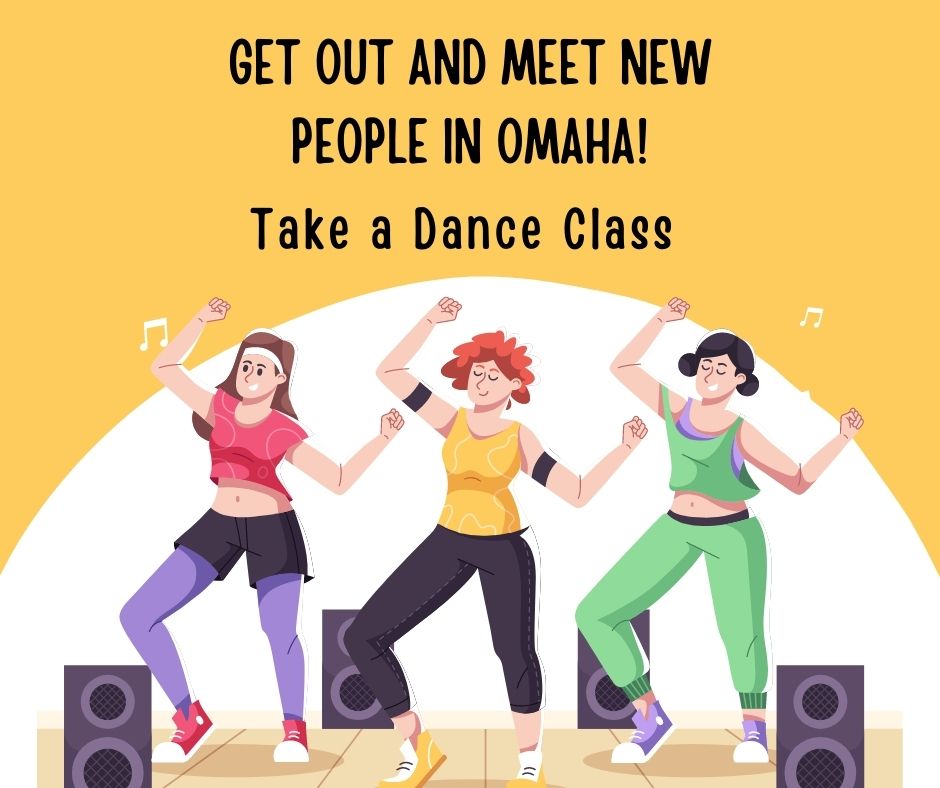 It is always fun to learn about new ways to enjoy your community and meet new people with similar interests living right beside you. A great way to get to know your neighbors in Omaha is by taking a community class.
The Jitterbugs Dance Club offers classes for dancers and those hoping to become dancers of all ages throughout the week.
What is the Jitterbugs Dance Club?
Jitterbugs is a non-profit organization that has been serving Omaha residents since 2000. They provide affordable swing dance instruction and social dance events to help community members learn a new skill, have some fun, gain some confidence, improve their health, and make connections with other community members.
When are the Classes?
Classes for Adults
There are a variety of different classes available, classes offered vary depending upon the time of year. Currently, for the month of July 2022, there is only one class available and that is the Lindy Hop Project: Learn it all in 2 Months. This class is on Wednesdays from 7-9 pm. It is $75 per adult.
In August there will be four classes offered:
Introduction to Lindy Hop will be Mondays August 1-29 at 7 pm
Introduction to Balboa will be on Mondays in August at 8 pm
Intermediate Lindy Hop will be taught Wednesdays in August at 7 pm
Charleston for the Lindy Hop is on Wednesdays starting at 8 pm
Classes for Kids
High School aged kids are welcome to join adult classes. For grades 5-9 there are Junior Jitterbugs classes and for kids aged 4-8, there are Bitsy Jitterbug classes. For more information on kids' classes, you will need to email the jitterbugs directly.
Volunteer Opportunities
The jitterbugs are always looking for volunteers to help them put on social dance events. Volunteering is a good way to spend more time with people and get to know them. Volunteers are also eligible for discounted classes.
Jitterbug Dance Events
The Jitterbugs hold several fun dance events, and you do not need to be a student in the classes to join in on the fun. Some of their events are free to enjoy.
Lindy in the Park
This is a fun dance event that happens weekly in the park and it's free to come to have some fun! This event has taken place in Stinson Park for many years. Dancing begins at 1 pm
July 22 Christmas in July
A Friday Dance in the Jitterbug Hall at the Eagles building. Come listen to some fun Christmas swing classics and dance the night away. Doors open at 8 and a quick dance lesson at 8:15. Regular dancing is 9 pm to Midnight.
August 22 is Rockability Night with live music from the Mezcal Brothers
This is another Friday night dance on the second floor of the Eagles building with special music. Doors open at 8.
For more detailed information or directions to classes, you can check out the Jitterbug
website
or get information about current and upcoming dance events on the Jitterbug
Facebook
page. There is nothing quite like living in Omaha and its surrounding areas.
For more information on living in Omaha including available
Omaha
Nebraska real estate please contact us at any time.