7 Benefits of Buying a New Construction Home
Posted by Alex Heyen on Wednesday, June 22, 2022 at 10:41 AM
By Alex Heyen / June 22, 2022
Comment
Omaha is seeing abundant development as an increasing number of people realize what an ideal place it is to live, with beautiful parks, a thriving job market, and family friendly amenities. One of the benefits of buying a home in a growing city is the opportunity to buy a new construction home.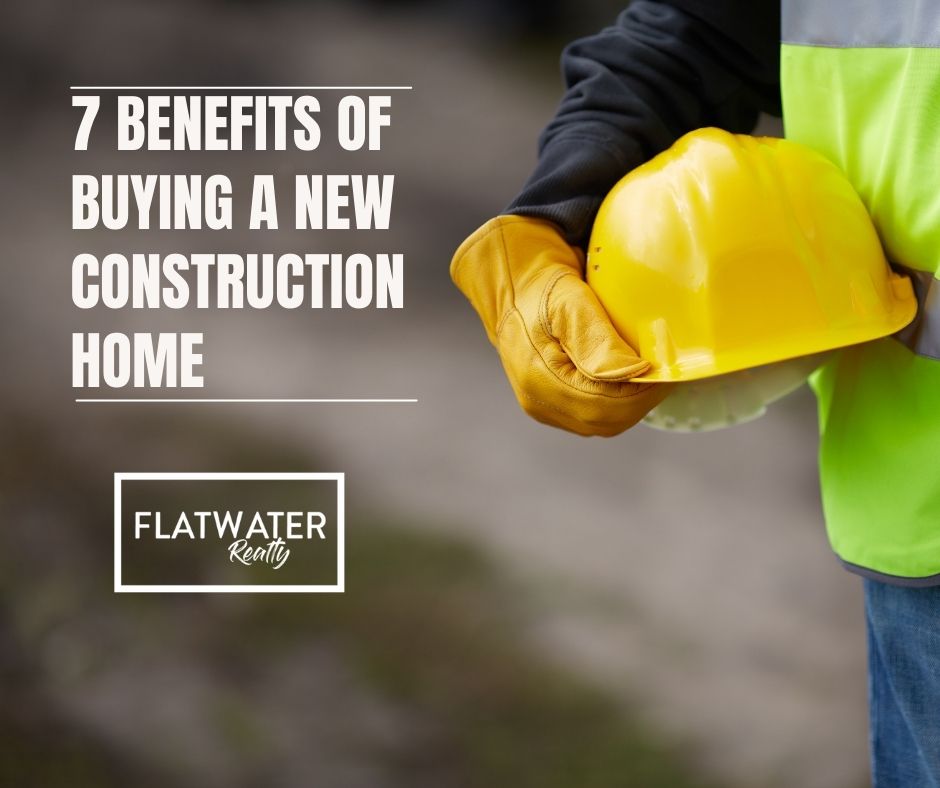 If you are unsure of whether a new construction home is the right fit for you, we have highlighted a few of the benefits below to help you make your decision. As always, contact us with any questions; we would love to help you navigate the search for your new home.
1. A Fresh Start
Buying a new construction home has the obvious benefit of offering you a fresh, brand new home. With no wear and tear, no smells from cats or smoke, and no strange design choices to deal with, it is easy to settle in and make the place your own.
There is also something refreshing about knowing you are the first to cook on the new stove, shower in the new bathroom, and park in the new garage.
2. No Mysterious History
When you buy an existing home, most of the time you will hire a professional inspector to identify any issues that need repair or may require some attention in the future. Even with a thorough inspection by a reputable professional, there is always an element of mystery when it comes to the history of the home.
With a new construction home, on the other hand, there are no mysterious events in the home's past that may come back to haunt you. No water damage that was hidden or renovations that weren't completed according to building codes will be an unwelcome surprise in your future.
3. Energy Efficiency
New homes are being built with energy efficiency in mind. Double paned windows, superior insulation, and even smart home features in a new construction home all work together to make your home better for the environment, and better for your wallet.
4. A New Neighborhood
In nearly every case, buying a new construction home means moving into a brand new neighborhood. It is often much easier to build a tight-knit community in this case, with something you all have in common. In many cases, neighbours in a new construction community tend to be ready to meet each other quickly to begin developing a sense of community.
5. Warranties
When buying a new home, you will benefit from warranties. It is common for builders to offer a one-year warranty on the entire home, coming to make any repairs you need during that time. This provides peace of mind to you as the buyer, knowing that if anything wasn't constructed just so, you have time to notice it before the financial responsibility for it becomes your own.
You will also benefit from warranties on major appliances, water heaters, and other parts of your home. Not only are they brand new and unlikely to need repair in the near future, but you have the added comfort of knowing they are under warranty should anything go awry.
6. Lower Maintenance
Many people find that owning a new construction home requires less maintenance, without any urgent projects calling for your attention from day one. The time and expense of repairing or replacing an HVAC system, roof, furnace, plumbing, electrical, and appliances is something you won't have to think about for years.
7. Customization
Many builders offer a semi-custom build model, where you can select from floor plan modification, colour palettes, and design finishes to customize the home. This is a wonderful compromise between building your own fully custom home and working to fully renovate an existing home, allowing you to enjoy the customization without the headache.
To find out more about buying a new construction home in Omaha Nebraska, Contact us at any time. See all new construction homes below:
Additional Advice for Buyers
For more information on Nebraska real estate purchases, Omaha properties or any real estate around Papillion and Omaha, please contact Flatwater Realty anytime.
This data is from various Participants of the Great Plains REALTORS® Multiple Listing Service Inc Internet Data Exchange; is for consumers personal, non-commercial use and may not be used for any purpose other than to identify prospective properties consumers may be interested in purchasing; the listing broker is listed on each listing; the information is deemed reliable but not guaranteed, and is copyrighted ©2022 Great Plains REALTORS® Multiple Listing Service, Inc. Information is deemed reliable but is not guaranteed.