Are You Better Suited for a Starter Home or a Forever Home?
Posted by Alex Heyen on Monday, June 6, 2022 at 3:03 PM
By Alex Heyen / June 6, 2022
Comment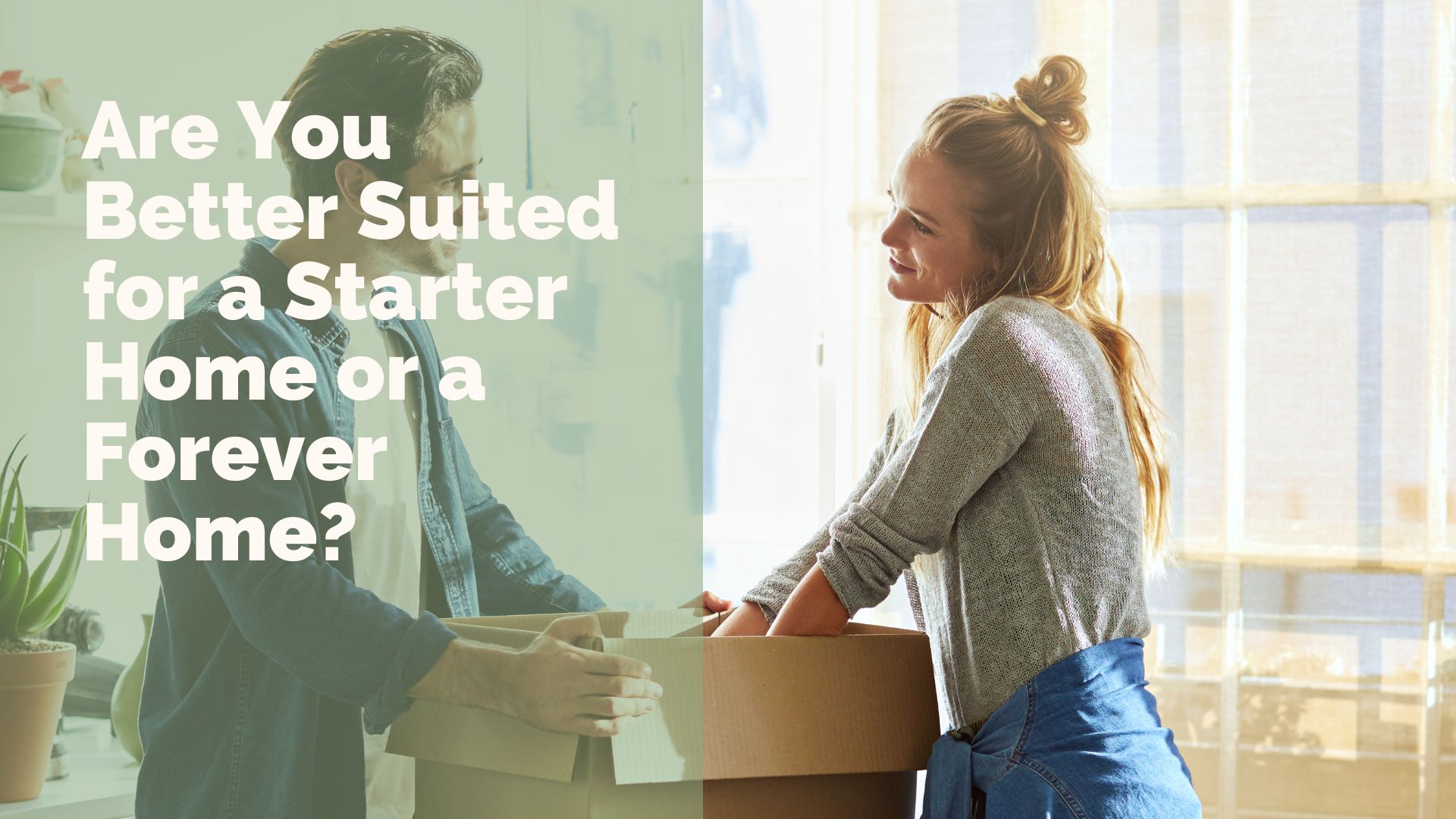 You feel ready to become a homeowner, but maybe you feel uncertain about the type of residential property that suits you, your family, and your desires most favorably. Should you move into what could be the first of several homes, or would it be better to look for your first and last residential property? Flatwater Realty explains how to choose between a forever home and a starter residence.
Starter Home Pros and Cons
AZ Big Media notes that you make compromises on a starter property or a fixer-upper, knowing you'll eventually move into a better home that checks more boxes. One of the biggest advantages of investing in a starter home is overall affordability, meaning you won't have to sink your entire bank account into a decent down payment. Depending on how long you plan to live in the property, experts recommend looking into securing an adjustable-rate mortgage, which usually offers an affordable interest rate. Reach out to PennyMac to see what you may qualify for.
The Balance points out that a drawback of starter homes is you may spend money on repairs or out-of-date appliances, which could offset the money you save on the home loan. This is where a good home warranty comes into play. If you're undecided whether warranties are worth it on appliances, many homebuyers consider it a worthwhile investment, especially if said appliances or other items like the AC have outlived their manufacturer's warranties. The last thing you want is to dish out a hefty sum when a unit breaks down.
Another con is that when you want to move out of the home into something bigger and more permanent, you could have a hard time finding interested buyers. Also, starter homes make it difficult for homeowners to build equity.
Forever Home Pros and Cons
One selling point for a forever home is you have the chance to put down roots in your neighborhood. Another pro is you need not worry about boxing up all your belongings, packing a moving truck, hiring movers and changing addresses again.
As for a forever home's downsides, you could experience difficulty securing a mortgage and making a sufficient down payment. Before you get too caught up thinking about a forever home's equity, you could see a lower return on investment if you buy a move-in-ready property. You should also anticipate more upkeep time and costs, especially if you buy a large property.
Starter Home and Forever Home Considerations
Even armed with pros and cons, you could still have trouble deciding which property to pursue. Rather than think about which home to purchase, think about how much home you can buy. For instance, while you may prefer a forever home, your current finances could restrict you to a starter residence. Look into your desired area's home prices to pinpoint affordable neighborhoods.
Ask yourself how much home you need. Think about whether you have pets, if you plan to start or grow your family soon, or if you care about having an outdoor living space.
Moving Tips
Once you choose which home suits you, it's time to pack up your belongings. If you need professional movers, use a local company. Make sure the movers understand your needs and concerns. Check out online reviews to narrow your choices, and always get an estimate in writing rather than a verbal estimate over the phone. Reputable movers schedule in-home inspections before giving an estimate.
To save space and money, House Beautiful suggests getting rid of as many unwanted items as possible. The fewer belongings you have, the quicker you move into your new home and the fewer items you must unpack. Using a moving folder makes it easy to compile documents related to the move.
Knowing what residential property you need helps you become a happy homeowner. No matter if you want a forever home or a starter home, the right tips allow you to move into the perfect home.
Additional Advice for Buyers
For more information on Nebraska real estate purchases, Omaha properties or any real estate around Papillion and Omaha, please contact Flatwater Realty anytime.