2022 Real Estate Terms Helpful for Buyers to Know
Posted by Alex Heyen on Wednesday, July 20, 2022 at 12:26 PM
By Alex Heyen / July 20, 2022
Comment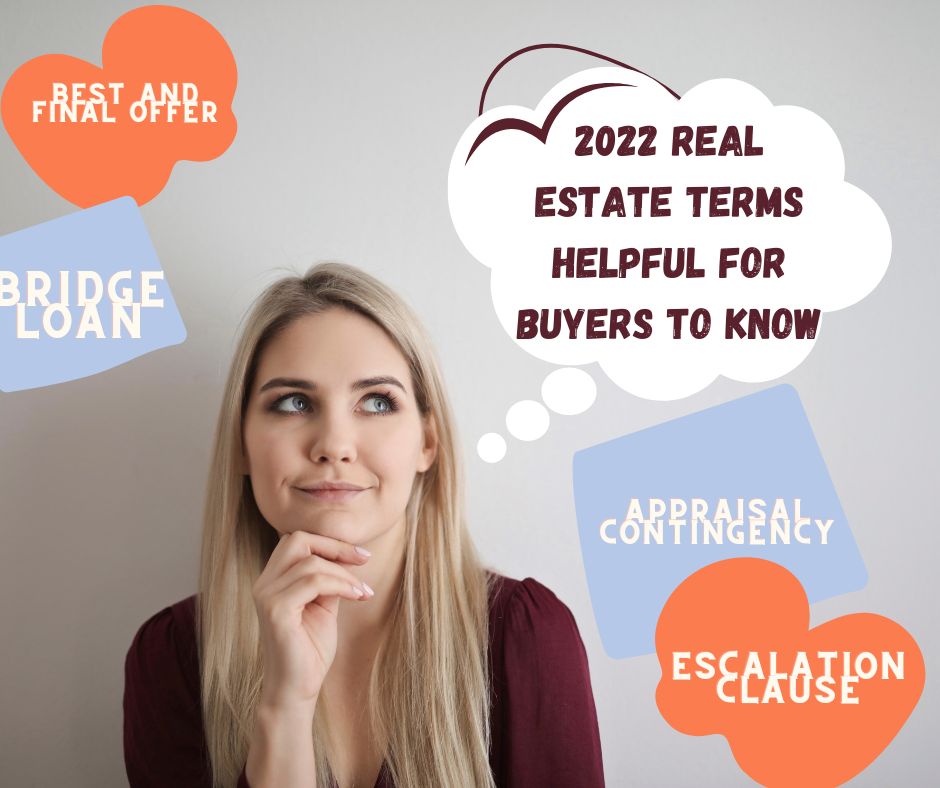 There is so much that is different about the current real estate market than it was a few years ago and even just a few months ago. If this is your first time purchasing a home, or if it has been a long time since your last purchase you may be surprised at how to navigate the real estate market in 2022.
When it comes to any real estate purchase at any time, no matter your budget, knowledge of the current market conditions and specific local conditions is power.
Here are some of the latest Market Terms Every Buyer Should Be Familiar with in 2022
Best and Final Offer
Sometimes the selling party is hoping to avoid a bidding war (as this happens with almost every home on the market anymore) It may seem strange but some actually want to avoid the stress and headache of buyers competing over their home even if it means more money. The selling agent will ask for buyers to submit their best and final offer.
This means they want to skip all of the preliminary back and forth and know the final terms you will offer to purchase the home. It gives each bidder one clear chance to communicate their best offer instead of receiving several to try and one up another buyer.
Bridge Loan
This is a short-term financing loan offering buyers the opportunity to purchase a new home using their current home as collateral. This can be a different way to purchase a home for buyers that need more cash on hand. It is often used in a situation where a buyer is trying to sell a home at the same time as purchasing one.
Related: What is A Bridge Loan and How Do They Work?
Appraisal Contingency
This is not necessarily a brand new concept, as including an appraisal contingency has been standard on purchase offers for some time. There is a new difference in this portion of offer contracts, however. It is the appraisal gap contingency.
This states that a buyer is aware they may be offering more than the home will appraise if they are offering may more than the list price. In this event, they will be willing to pay the difference between the official appraisal number and the price they offered up to a certain amount.
Including this clause can help to assure the sellers you are serious about your offer and want to make sure little gets in the way of the sale going through if they accept your offer.
Escalation Clause
If a homeowner has requested only a best and final offer, some buyers may make their offer more enticing by including an escalation clause. This is a way to up your offer over the others without resubmitting it over and over.
An escalation clause states the person making the offer is willing to pay a certain percentage more in the event that they have been outbid.
There is much more to navigating the current real estate market than some buyers realize, as such, it is always the best and most knowledgable strategy to work with an experienced local real estate agent.
For more information on real estate in Omaha Nebraska and surrounding areas please contact us any time.